Today 16th of July 2019
Mostly sunny: High air pressure leads to stable summer weather.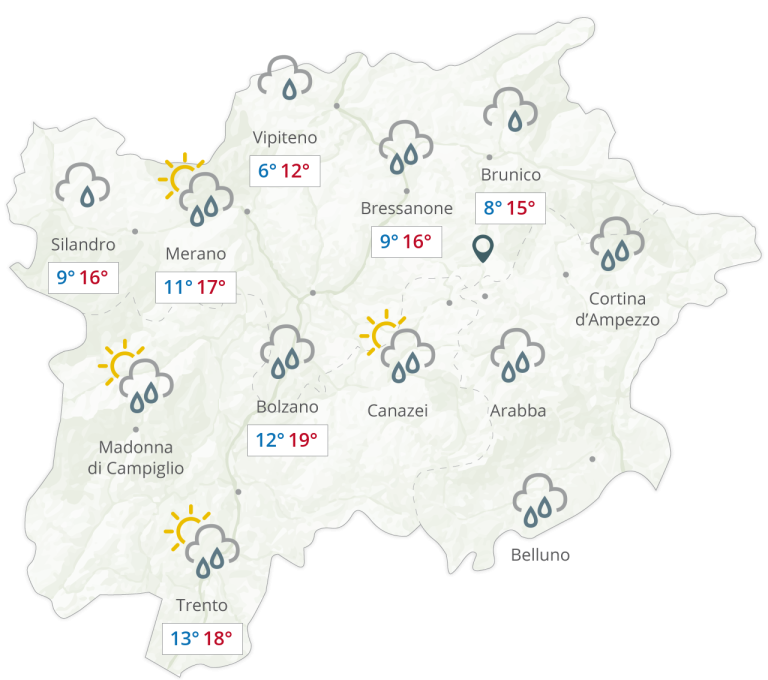 The weather
Very sunny, in the morning locally fog. In the afternoon some harmless clouds will develop. Maximum temperatures from 24° to 31°.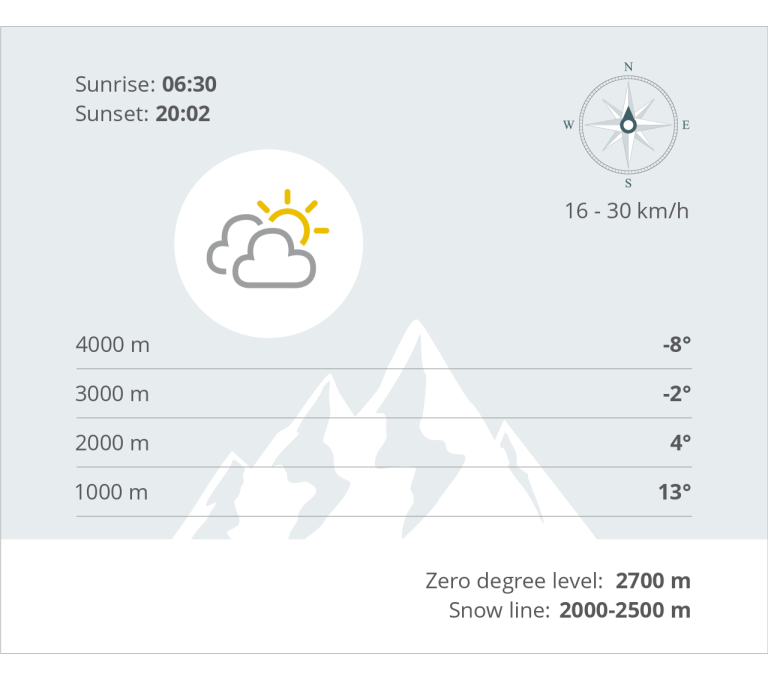 Mountain weather
Sunny all over the day with only some harmless cumuliform clouds in the afternoon.
Tomorrow 17th of July 2019
Quite sunny, later some thunderstorms: High pressure but unstable air over the Alps.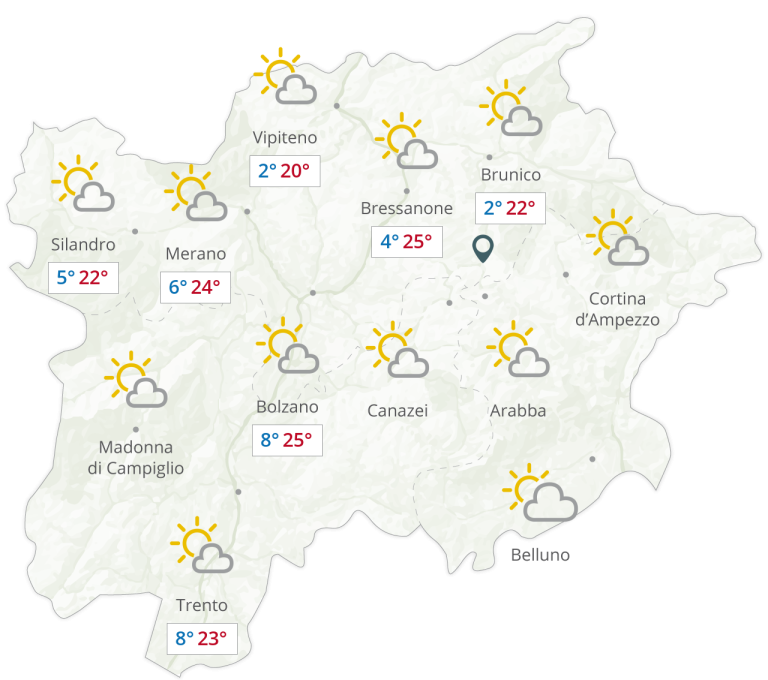 The weather
After a sunny morning more clouds and some thunderstorms in the afternoon and evening. Maximum temperatures between 25° and 30°.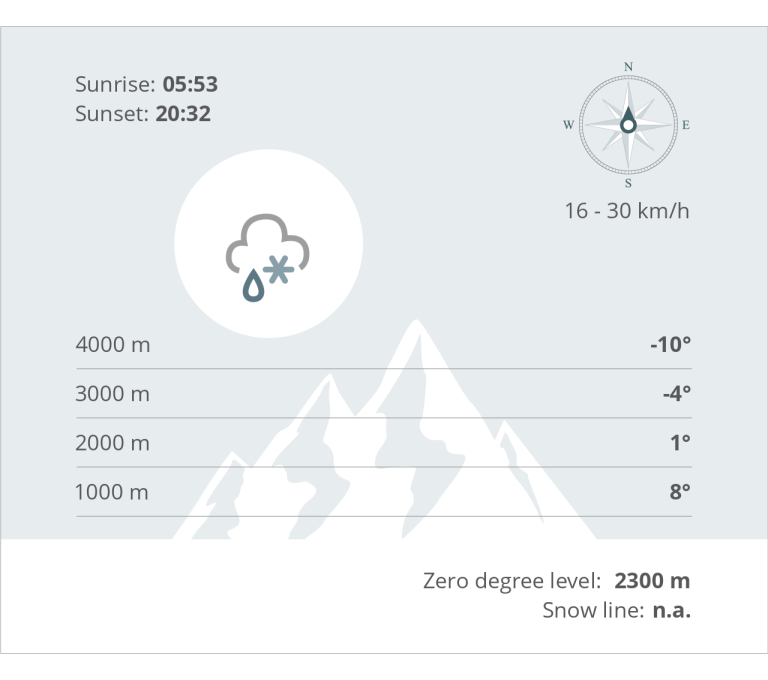 Mountain weather
Good conditions in the morning, only some high clouds. In the afternoon thunderstorms.

thursday
18
Cloudy, thunderstorm with moderate shower
max: 29°
min: 9°

friday
19
Cloudy
max: 31°
min: 9°

saturday
20
Cloudy
max: 31°
min: 9°

sunday
21
Cloudy
max: 33°
min: 10°